Doing the laundry during the rainy season is much more of a hassle than in any other time as you will only have a limited time to dry your clothes in the sun. One of the best solutions for this is to buy a washing machine with a dryer. Not only does this save space, but it is also cheaper to buy a washer and dryer combined into one unit than buying each piece ala carte.
But if you already have an existing washer, you should look into acquiring a standalone dryer. But with the multitude of models available in the market, which kind should you choose?
Here are our top picks for each category:
Spin Dryer – Sharp ES-D958-GY (9.5 kg)
Electric Dryer – Electrolux EDV705HQWA (7.0 kg)
Gas Dryer – Whirlpool 4GWGD4815FW (15.0 kg)
That is why in this article, we will compare the different configurations of dryers in the market, and we will also give you our recommended model for each category.
Spin Drying vs. Tumble Drying
There are two methods that washing machines use to dry your clothes, one is through spin drying, and the other is through tumble drying. The difference between the two is not purely semantics.
Spin drying mimics the wringing action of handwashing. However instead of twisting and squeezing your clothes to remove the water from your clothes, the dryer tub spins rapidly. This removes the water from your clothes through centrifugal force. This method is only available for standalone spin dryers.
On the other hand, tumble drying is only available on standalone electric and gas dryers. With this method, the dryer's tub will not spin as fast as the previous method, but it will be aided by heating element, which greatly quickens the drying process.
Here is a more detailed pros and cons of these two methods:
Spin Drying
Pros:
Models are more affordable upfront
More affordable to operate
Requires no installation
Cons:
Does not fully dry clothes (may need to be air dried after)
Drying may take longer if the items are heavy
Tumble Drying
Pros:
Clothes get fully dry
Clothes can be sanitized through heat
Quicker to dry
Can be stackable
Cons:
Models are more expensive upfront
More expensive to operate
Needs installation (if gas-powered)
Gas dryers are only available in large capacities
The primary factor to consider in your decision between the two methods will be your budget. A spin dryer is a fraction of the cost of an electric or gas dryer. Not only that, but they are cheaper to operate as well.
Gas Dryer vs. Electric Dryer
If you decide to buy a tumble dryer, then you'll have to decide whether you will buy a gas-powered model or an electric-powered one. Here is a quick rundown of their pros and cons:
Gas
Pros:
Cheaper to operate
Faster drying time
Cons:
More expensive upfront
Needs installation
Requires more space for venting
Electric
Pros:
Cheaper upfront
No installation needed
Cons:
More expensive to operate
Slower drying time
Dryer Configurations
These three configurations have major differences between them, and they often sit at very different price points. Let's start with the cheapest:
Spin Dryer
A standalone spin dryer is the cheapest option that is available in the market. It is basically the dryer tub from a twin tub that is separated from the body. They are typically made out of plastic, so corrosion will not be an issue.
While a spin dryer does dramatically shorten the time it takes to dry your clothes (as compared to air drying), your clothes won't be completely dry. You may still have to hang your clothes to dry them off completely.
With that said though, this is still the most affordable version of a drying machine in the market. So this is the best choice for people who are budget-conscious.
Our Top Pick: Sharp ES-D958-GY (9.5 kg)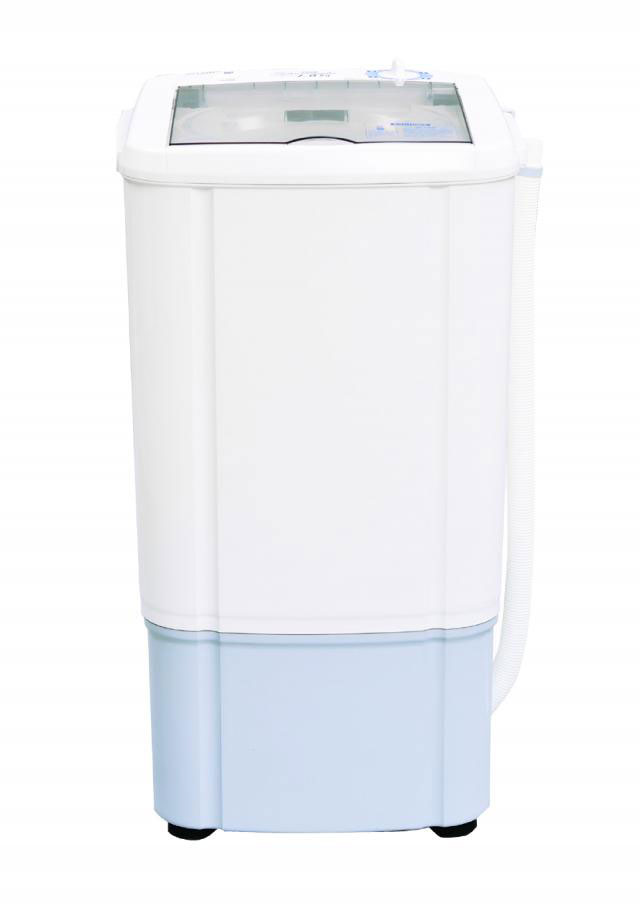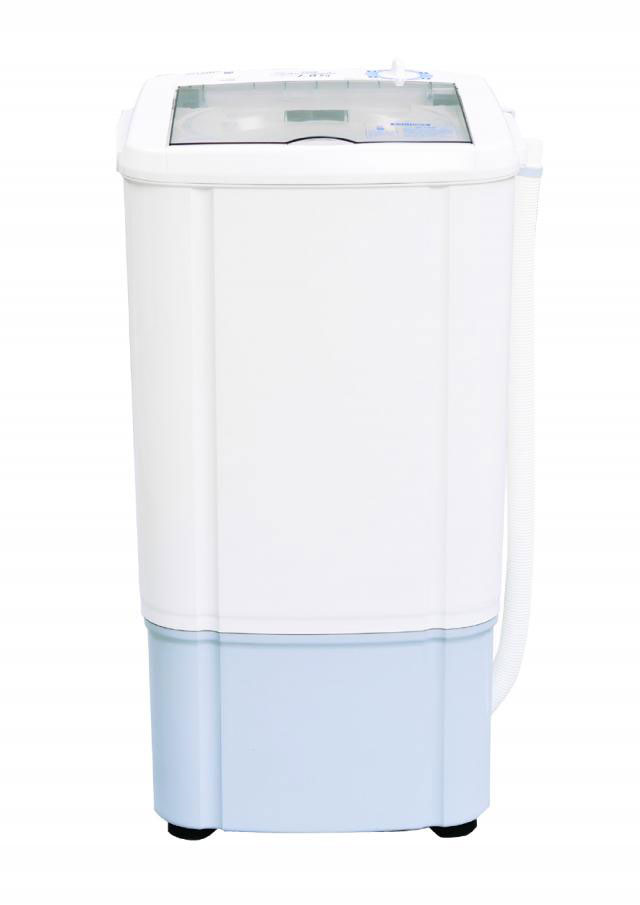 The Sharp ES-D958-GY is our top pick for this category. It can handle up to 9.5kg worth of laundry which makes it a good choice for most families. Also, with its all-plastic rust-proof body, your family will surely have a dependable appliance for the years to come. Coming in at an SRP of ₱5,698, this surely is a good deal!
Electric Dryer
An electric-powered drying machine is definitely a big step up from the spin dryer. Almost all of them come in a front load configuration. Also, some can be stacked on to a front load washing machine from the same brand.
An stated earlier, an electric dryer is cheaper upfront compared to a gas dryer, but it is also more expensive to operate, so keep that in mind.
Our Top Pick: Electrolux EDV705HQWA (7.0 kg)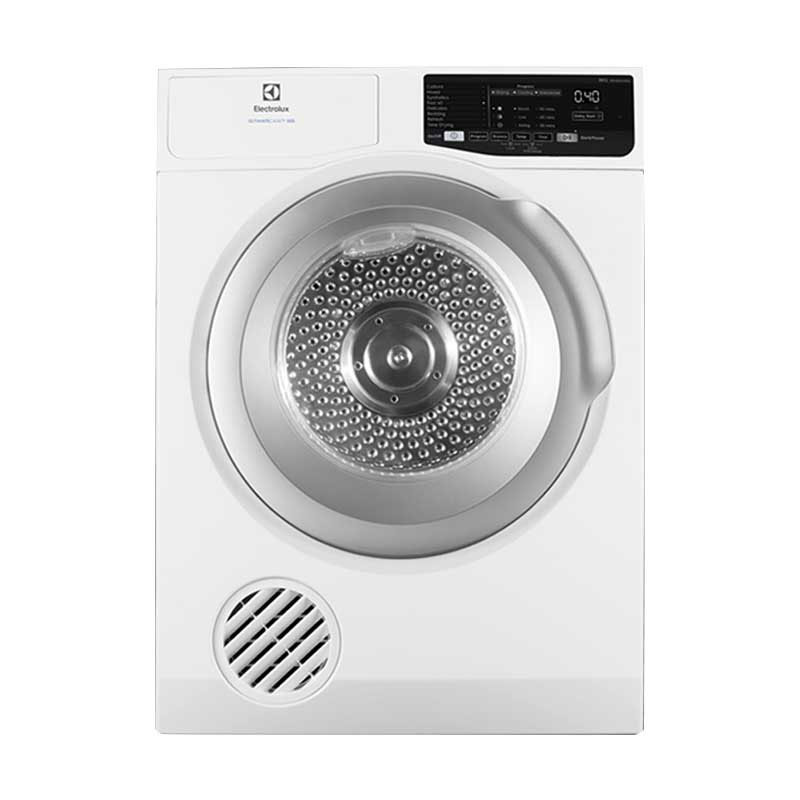 The Electrolux EDV705HQWA is our top pick for this category. It is equipped with the SensiCare system which adjusts the temperature and the humidity to prevent your clothes from getting damaged due to over-drying. With this, your clothes will come out with less wrinkles and with its colors preserved. With an SRP of ₱24,995, this is still quite an affordable price tag for an electric dryer.
Gas Dryer
A gas-powered drying machine is the most expensive option out of these three. However, it is cheaper to operate than an electric dryer, and it is the quickest one to dry out of the three.
A gas dryer is a good option for big families. You can also use it for your laundry negosyo. However, another problem with it is that it is not a "plug-and play" type of appliance. You'll need a technician to install it properly.
Our Top Pick: Whirlpool 4GWGD4815FW (15.0 kg)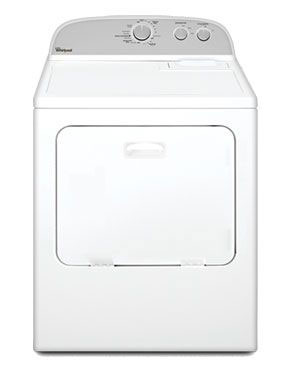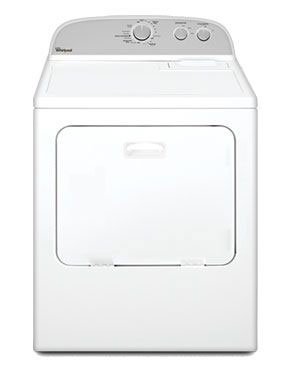 The Whirlpool 4GWGD4815FW is one of the best heavy-duty gas powered dryer around! It can dry up to 15.0kg of fabrics, which makes it perfect not only for a large family, but also for those who frequently wash their comforters and bed sheets. It's AccuDry system prevents your clothes from being over-dried to preserve its quality. All of this comes with a hefty price tag of ₱50,998.
Conclusion
We hope that our top choices for each category of dryers also made sense to you. If you prefer to buy a washing machine with a dryer instead, we've also written an article on our top picks for that category. Go check it out!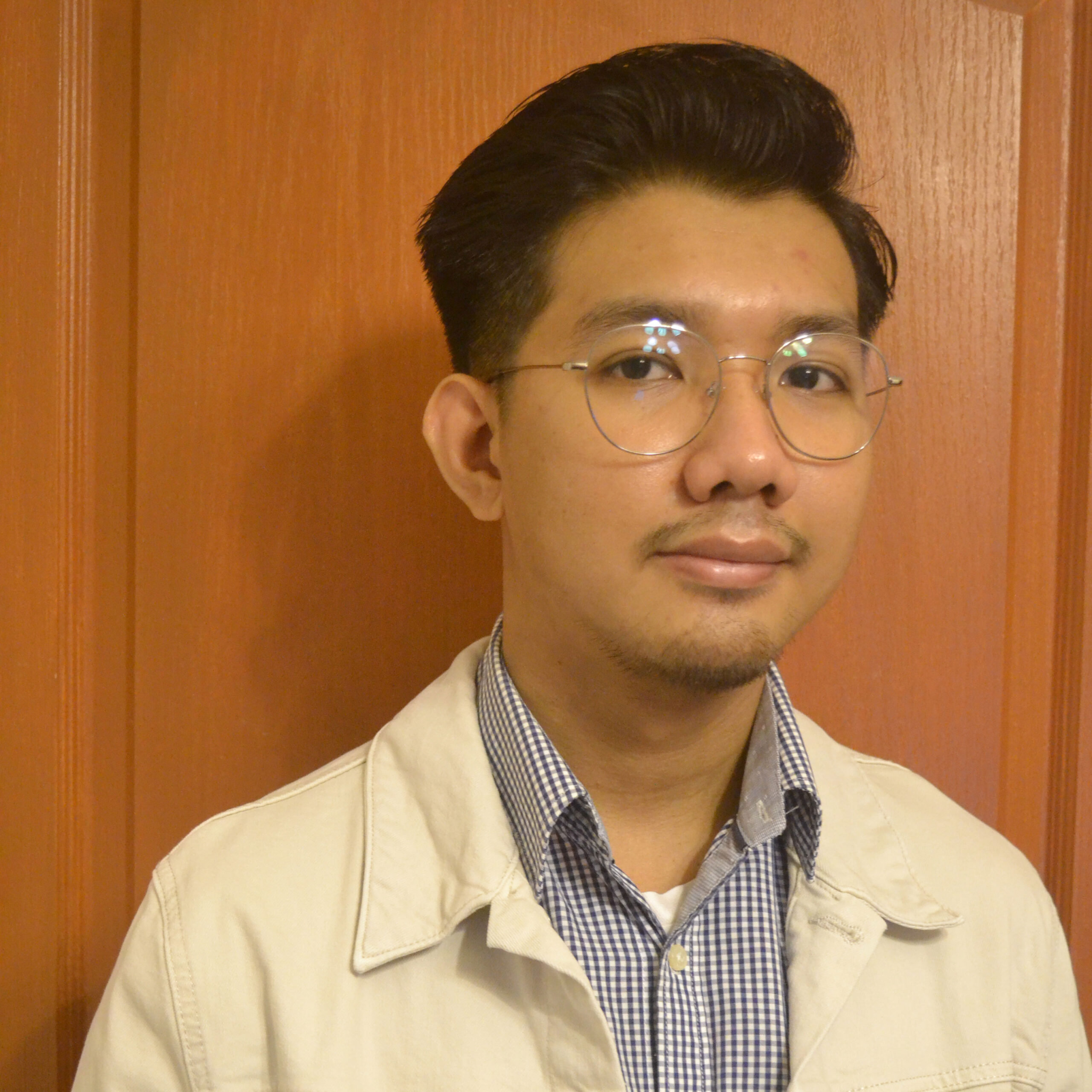 Miguel Mores worked for 5 years as a member of the product management team for a home appliance company in the Philippines. He started 101appliance to answer the most common customer questions that he has encountered during his time in the industry. He now works in the digital marketing field and manages a small online bookstore on the side.