Every home needs a refrigerator. Not only does it help you quench your thirst with a cold drink, it also helps keep your food viable for a longer period of time. However, for those who are just starting out with their careers or those that have limited space in their kitchen, a full-sized fridge may be out of the question. Instead, the best alternative would be a mini fridge. But with the multitude of mini refrigerators in the market, which kind should you choose?
A mini refrigerator (sometimes called a mini fridge or mini bar) is a refrigerator that has a net storage capacity below 4.0 cu.ft. (113L). They can come in single door or double door configurations.
In this article, we will answer the most commonly asked questions about mini refrigerators, and we will also give you our recommended model for each category.
If you want a quick look, here are our top picks:
Personal Refrigerator – Sharp SJ-PL05AS-GY (1.7 cu.ft.) – ₱7,098
Single Door Mini Fridge – Haier HR-95H (3.2 cu.ft.) – ₱7,998
Double Door Mini Fridge – Fujidenzo RBT35SL – ₱9,498
Read on for a more in-depth explanation on why we think that these are the best models in this category.
How mini is "mini"?
We classify a refrigerator's size not by its metric dimensions but by its storage capacity. As a rule of thumb, we will consider a model as a mini refrigerator if its net capacity is below 4.0 cu.ft. (113L).
As we've discussed before in the section about sizing from our refrigerator buying guide, the bare minimum storage space per person is 2.0 cubic feet (56 liters). Hence, mini refrigerators are good for households of one or two persons. This could also work for families with more members but who consume and replenish food frequently.
| | | |
| --- | --- | --- |
| Number of Persons | Capacity in Liters | Capacity in Cubic Feet |
| 1 person | 56L – 111L | ~2.0 cu.ft. to ~4.0 cu.ft. |
| 2 persons | 112L – 167L | ~4.0 cu.ft. to ~6.0 cu.ft |
Are mini refrigerators expensive to run?
In our article detailing the power consumption of refrigerators, we've calculated that on average, refrigerators (taken from all capacities) consume about 1.13 kWh per day, or about ₱330 per month if the power rate is at ₱9.744/kWh.
We've also calculated that the power consumption of refrigerators below 5.0 cu.ft. is 0.69 kWh/24h or ₱201.70 per month. Please note that the refrigerators representing the "Below 5.0 cu.ft." category have a capacity of 4.0 cu.ft. – 4.9 cu.ft — not quite mini enough.
The previous data came from the DOE [1], however, they do not have data for anything below 4.0 cu.ft. So, for the following sections, we will use the data coming from Meralco [2].
Capacity
Average Power Consumption
Power Rate 
Cost
Per Day
Cost
Per Month
1.5 cu.ft. – 3.9 cu.ft.
0.47 kWh/24h
₱9.744
₱4.58
₱137.40
As you can see, a mini refrigerator will cost 32% less to operate compared to an average full-sized 4.0 cu.ft. – 4.9 cu.ft. refrigerator.
Are mini refrigerators worth it?
You may be debating whether buying a mini fridge will be a better investment compared to buying a full-sized refrigerator. Let's take a look at the upfront costs between the two types of refrigerators:
| | |
| --- | --- |
| Type | Average SRP |
| 1.5 cu.ft. – 3.9 cu.ft. Minibar |        ₱7,675.33 |
| 5.0 cu.ft. – 5.9 cu.ft. Refrigerator |      ₱12,413.50 |
These prices were calculated from the listings of Abenson as of May 2021.
As you can see, with an almost 40% difference between a typical 5.0 cu.ft. refrigerator, coupled with the 32% lower operational cost, mini refrigerators can be worth the investment.
There are also non-financial reasons why you should choose a mini fridge over a regular refrigerator. Here are some of them:
If your living space is limited
If you are living in a one- or two-person household
If you want a personal fridge in your room
Always weigh in the pros and cons of getting a mini refrigerator vs. a standard refrigerator to prevent buyer's remorse.
Our top picks
Without further ado, here are our top picks for each category of mini refrigerator:
Personal Refrigerator
Most personal refrigerators have a net capacity that is below 2.0 cu.ft.. Because of their size, they can easily fit on countertops or night stands which makes them good for personal use.
They are perfect for use for your home office or as a storage space for beauty products and even breast milk.
Our top pick: Sharp SJ-PL05AS-GY (1.7 cu.ft.)
The Sharp SJ-PL05AS-GY mini fridge is our top pick for this category. Its 47L refrigerator capacity can fit your necessaries. It also has a cute little 3L freezer. While that clearly is not enough storage space for your family's food, it is handy for storing skin care items, cold compresses, and ice trays. With an SRP of ₱7,098, this is an affordable personal refrigerator.
Single Door Mini Refrigerator
We classified this type as those mini refrigerators whose net capacity is just below 4.0 cu.ft. This type of refrigerator may be too big to be placed on a countertop.
Also, this is now large enough for it to support a one- or two-person household, hence this is a good substitute for full-sized refrigerators. And unlike a personal fridge, this type can easily store a small amount of meats and fish.
Our top pick: Haier HR-95H (3.2 cu.ft.)
The Haier HR-95H is our top pick for this category. With a fridge compartment of 2.9 cu.ft. (83L), it can support the needs of at least one adult in the house. It is also equipped with door pockets so that you will have more usable space in the fridge. Its 0.3 cu.ft. (10L) freezer can also store a small amount of frozen goods. With an SRP of ₱7,998, this sounds like a good deal. The best part about this is that it is available online as well!
Double Door Mini Refrigerator
This type of mini fridge is as close as you can get to a regular refrigerator. Double door mini refrigerators have a separate door for their fridge and freezer compartments. They also boast the largest freezer size among other minibars.
Our top pick: Fujidenzo RBT35SL (3.5 cu.ft.)
The Fujidenzo RBT35SL is our top pick for this category. It has a total size of 3.5 cu.ft. (almost 100L), so it is almost the size of a regular fridge, but still small enough to fit in tight spaces. It also has a relatively large freezer and fridge space to fit enough items for 2 people. It also has an energy efficient compressor that consume only ₱123.30 per month. Its tempered glass shelf is also a classy touch that is uncommon to find in other mini refrigerators. Best of all, it only comes with an SRP of ₱9,498!
Conclusion
We hope that our top choices for each category of mini refrigerators also made sense to you. If you're still not sure which type of refrigerator you should get, we've written a buying guide to help you in your decision making process.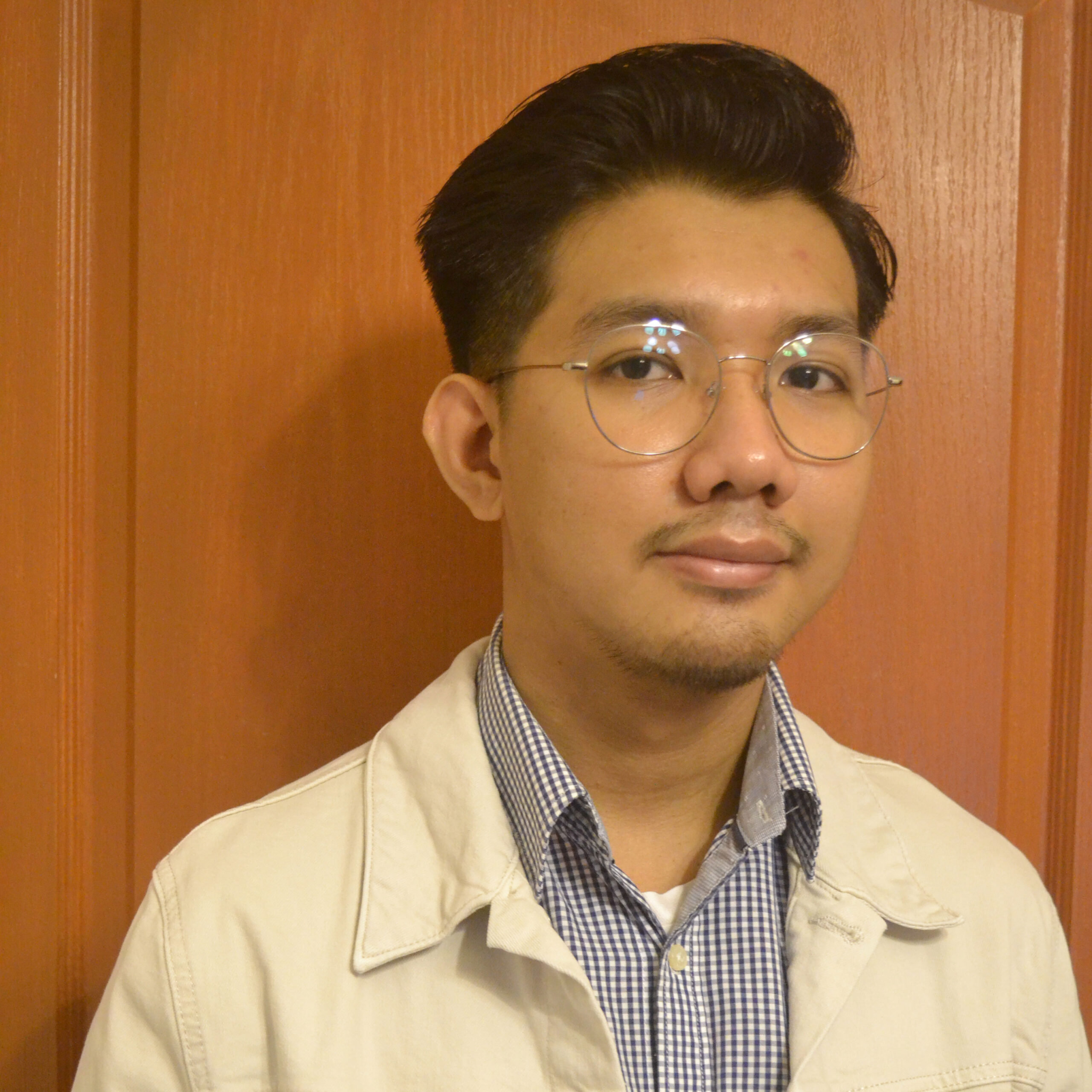 Miguel Mores worked for 5 years as a member of the product management team for a home appliance company in the Philippines. He started 101appliance to answer the most common customer questions that he has encountered during his time in the industry. He now works in the digital marketing field and manages a small online bookstore on the side.