Choosing the best refrigerator model for you is one thing; choosing where to place it is a whole other animal. Putting the fridge in the wrong spot can ruin the kitchen's layout; it can also reduce its efficiency – resulting in a higher electricity bill. We've created this guide to help you find the perfect place for your refrigerator.
Where to place your refrigerator
Where you'll place your fridge is largely dependent on the existing layout of your kitchen. Here are some guidelines
The kitchen triangle
The kitchen triangle is the area formed by the refrigerator, the sink, and the stove.
Having these three elements close to one another will make kitchen work more convenient and efficient.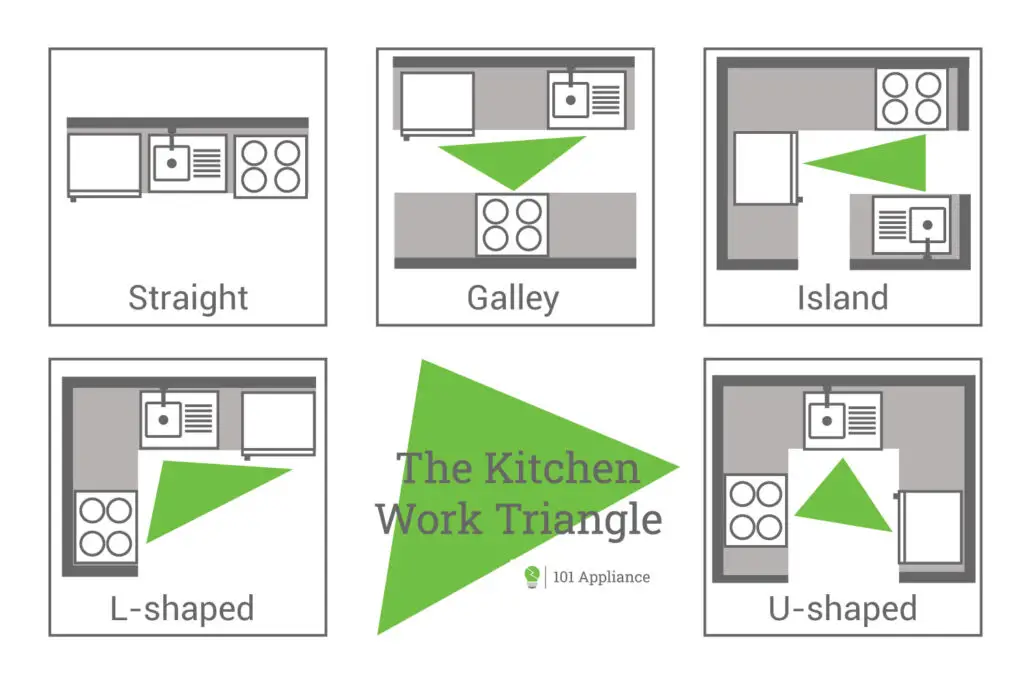 Don't crowd them too close though – make sure you have an ample cabinet and counter space so that you'll have room to work on.
Away from sources of heat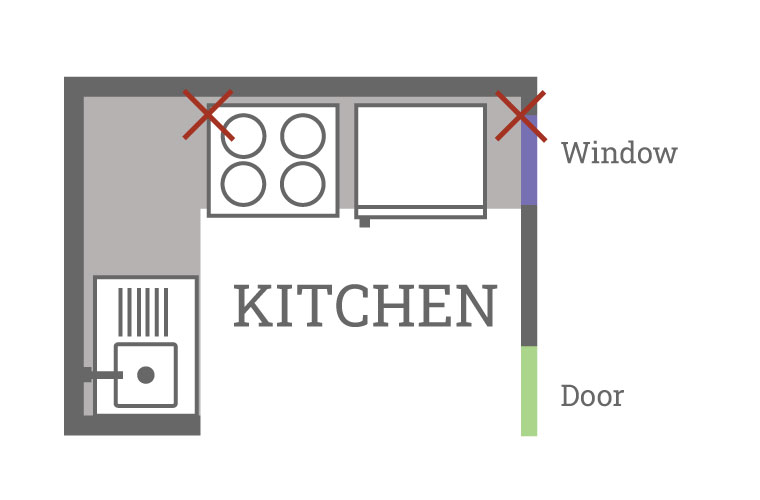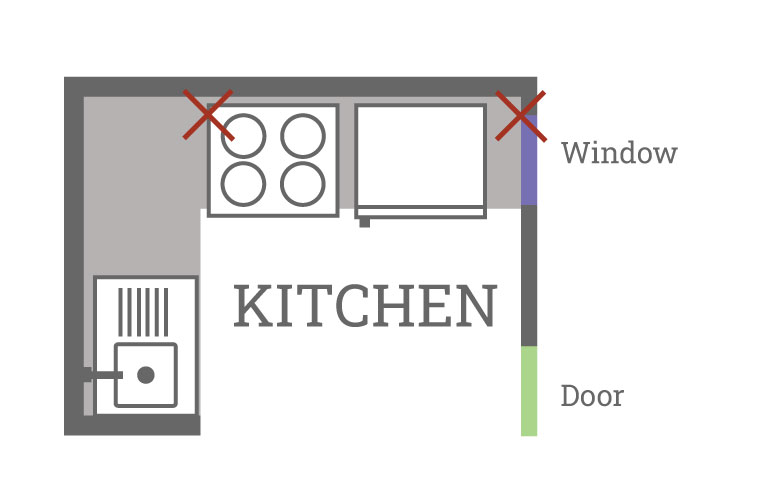 Additional heat can interfere with the fridge's temperature regulation; keep it away from windows, stoves, and ovens
Near a power socket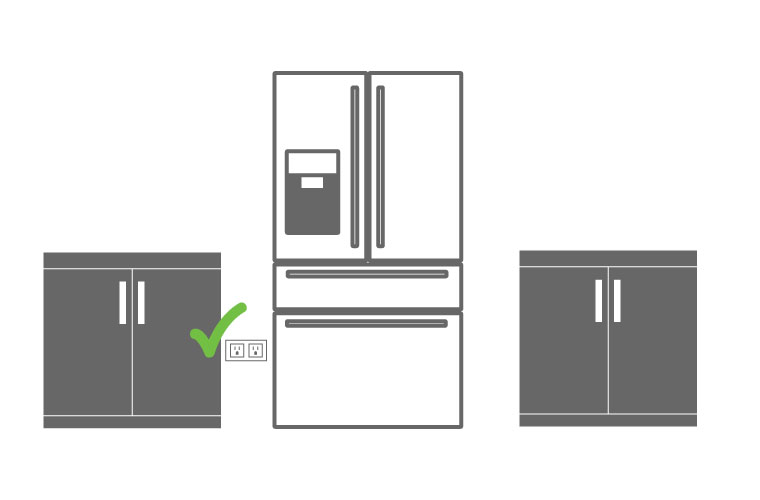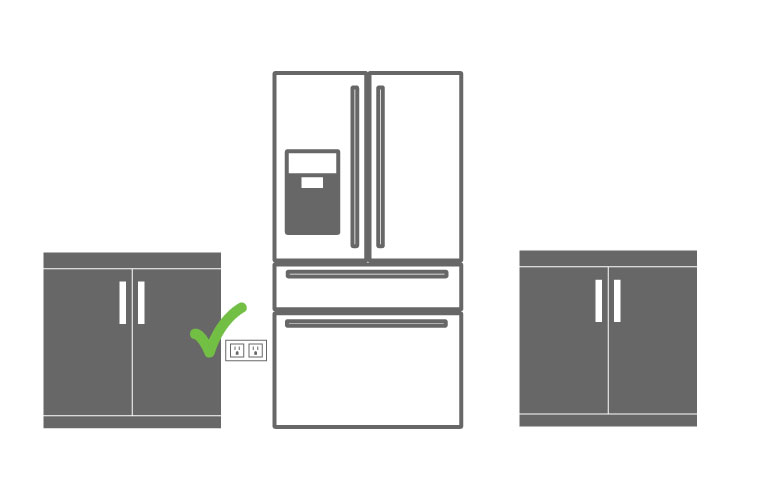 Don't use an extension cord for your fridge – it is a potential fire hazard!
FURTHER READING: Refrigerator 101: How Does A Refrigerator Work?
Refrigerator sizing
Now that you have an idea where you're going to place your fridge, it's time to measure the area so that you can choose a model that fits.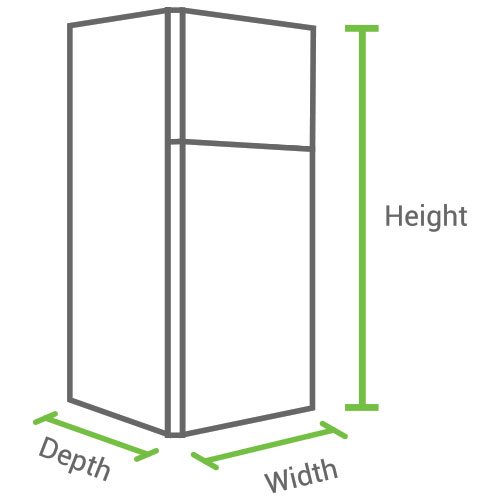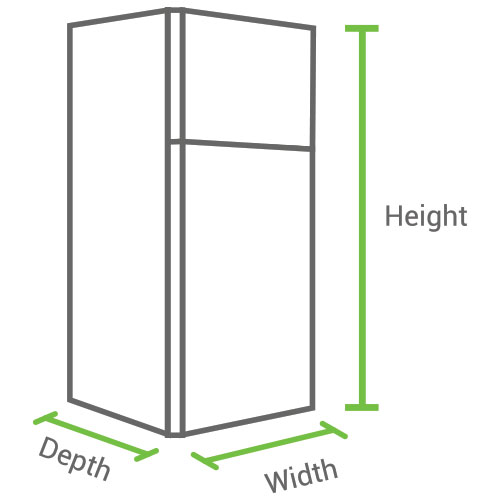 Know your dimensions
Grab a tape measure to assess the space where you plan to place your fridge.
You should also start to build a list of prospect ref models that will fit in this area.
FURTHER READING: Refrigerator Buying Guide
Ventilation
Give your fridge some breathing space.
If a refrigerator is fully enclosed, it will have a hard time dissipating heat from its body – this will result in a overheating fridge.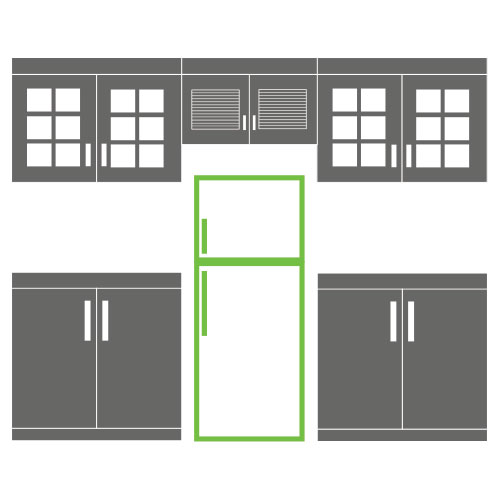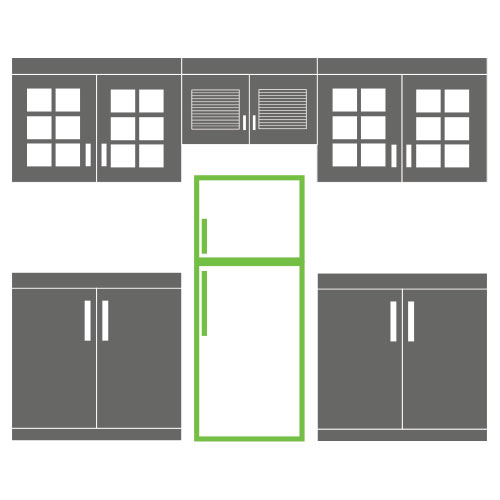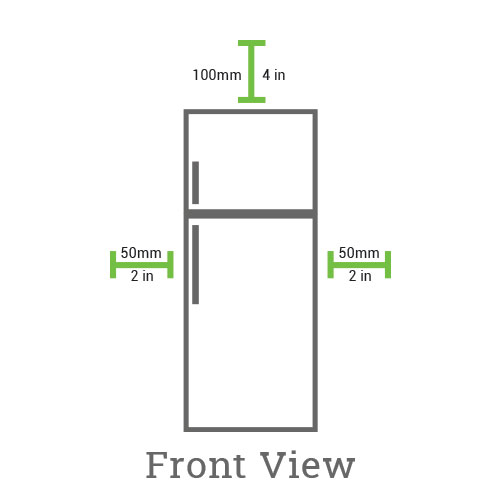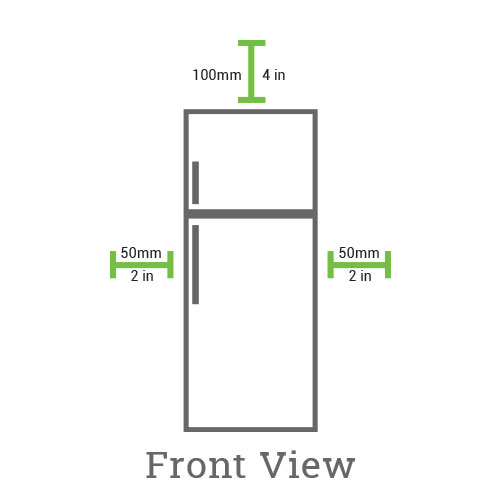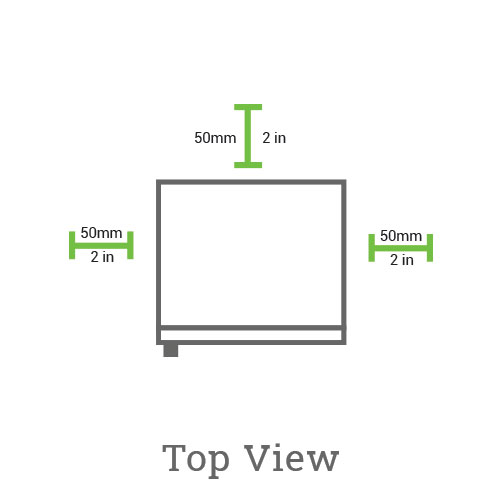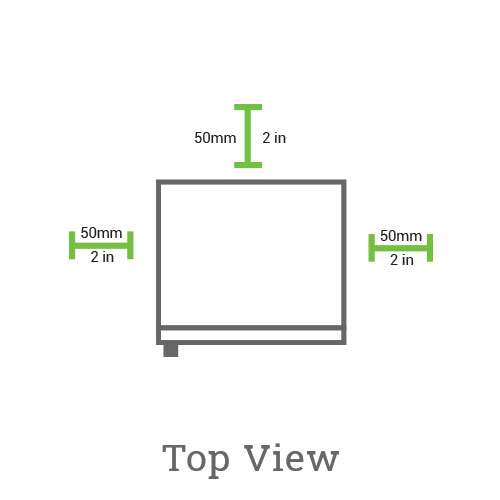 Keep in mind that different manufacturers have different requirements in ventilation space – check your operation manual first!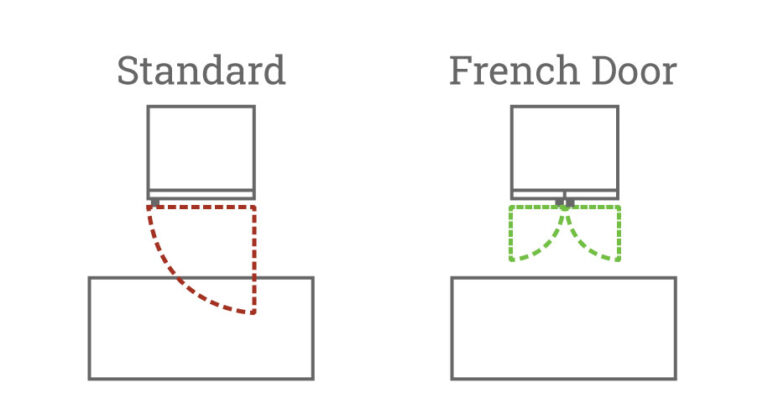 Mind your door swing
Measure the space in front of your refrigerator so that the door won't bang against other fixtures.
Conclusion
From cooking, eating, and socializing – a lot of good stuff happens in the kitchen. We can elevate this experiences to another level by making our kitchen not only more inviting, but also more convenient and easy to navigate in. This is why where you place your refrigerator can make or break the vibe of your kitchen.
Sources:
https://www.architecturaldigest.com/story/kitchen-triangle-best-way-to-design-a-kitchen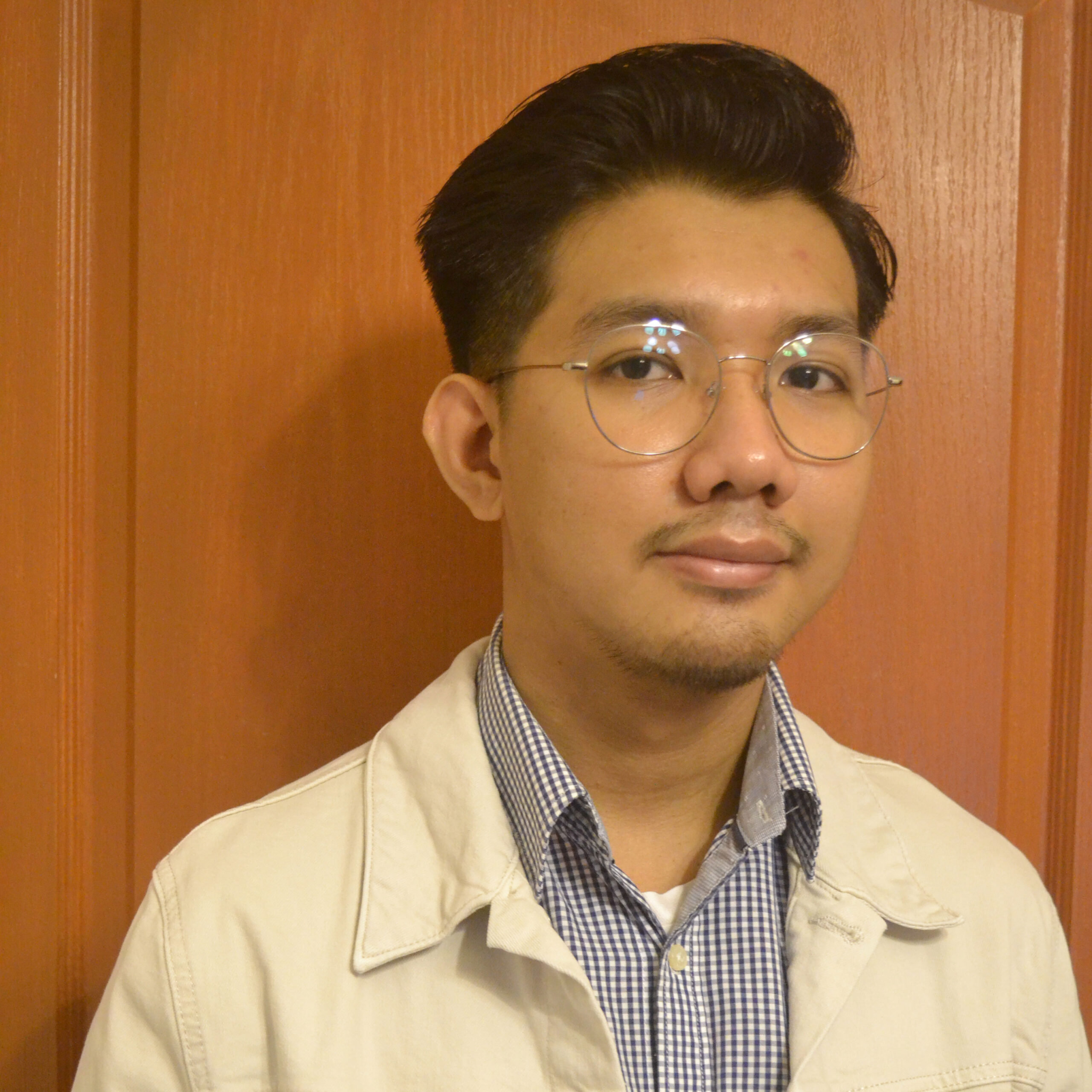 Miguel Mores worked for 5 years as a member of the product management team for a home appliance company in the Philippines. He started 101appliance to answer the most common customer questions that he has encountered during his time in the industry. He now works in the digital marketing field and manages a small online bookstore on the side.